Project (Parent) label in tag/schedule view
I really like shedule/priority/tag view, but I think it could be largely optimized
(see this post too: Features for schedule view | MindManager User Community Support Forum)
Look at this simple map: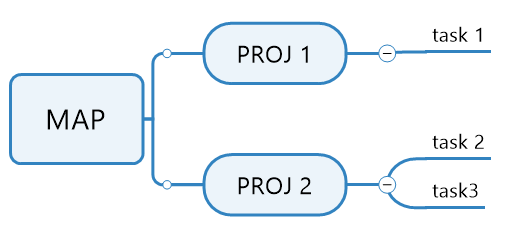 It's very clear you have 2 projects with relative task
when changing for example to tag view, at beginning you have: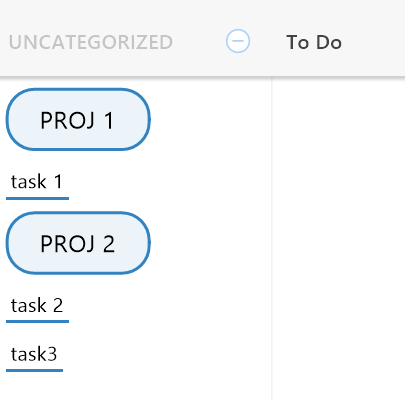 But if you star to assign for example tag (or dates in schedule view), this is the result: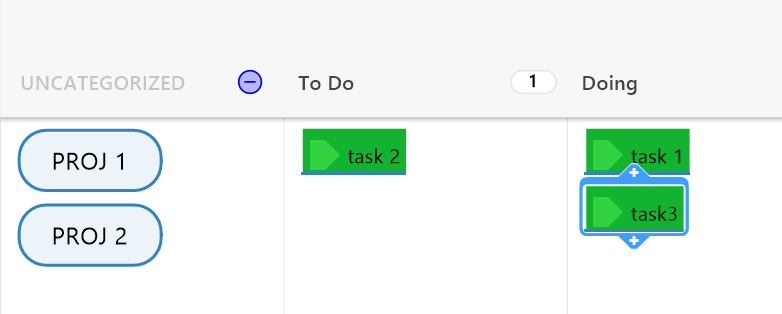 and if you hide first column: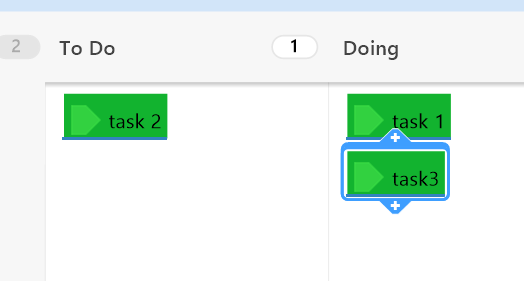 that is you do not understand anymore the structure of your process.
So, in addition to the feature for post above, I'd like that in those type of view I can choose to view (as label in topic info?) the parent items.
Best of all would be if this secondary view could have rows, so that you can define dynamic swimlanes.