Is it somehow possible to change MM standard priority icons?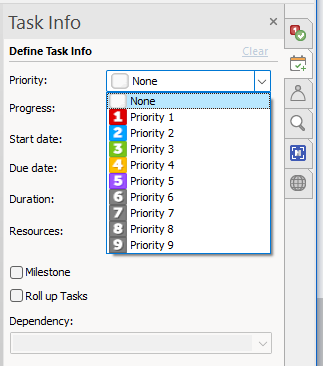 Pretty much every other task manager software uses "1 red, 2 yellow, 3 blue, etc", while MM has this strange "1 red, 2 blue, 2 green, 4 yellow..." system. It's very confusing, when doing planning in MM together with other software.
It doesn't even match with MM own automated color coding system for task progress (red = alarm, yellow = attention, blue/white = neutral, green = done).