How can I get the DATABASE Linker addin working again?
The database linker allows you to connect to SQL databases and/or excel files
There is a sample database available. That helps to explain the huge benefits of the addin.
Since I installed MM21 for windows, There are several addins listed that cannot be activated.
If you tick them in the options => addin screen the result is (see image)
The same for Brainstorm, save as Webpages and Analytics view addins
The same reaction when I switch to English.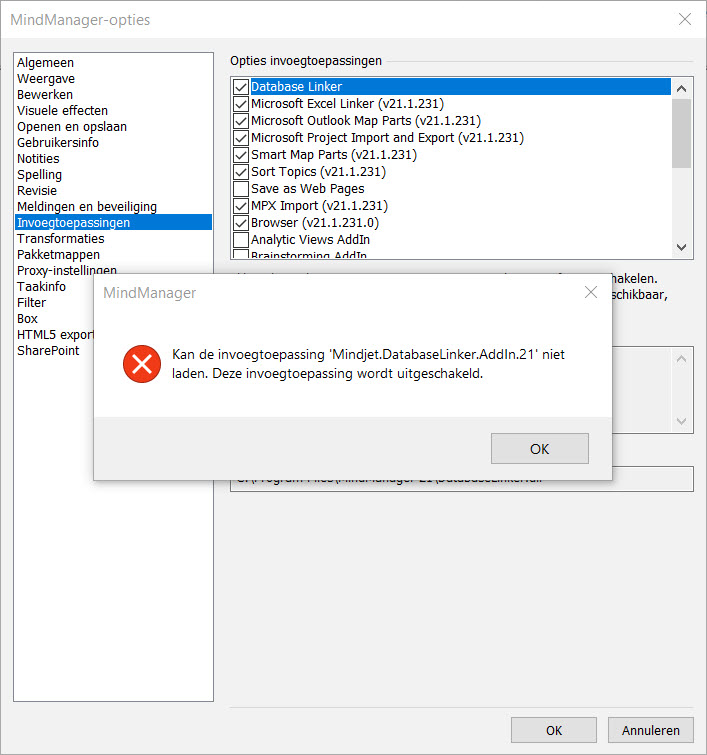 What can I do to be able to use those addins again