show filter in the map as a picture
Mindmanager have a existing solution for save queries of the power filter. For my experience its only a solution for users which work yourself with mindmanger. They know about this function and know where they can find existing filters or/and can change them if they want to see other informations.
In a realy good future all people will use Mindmanager :-) but in the moment I think its helpfull to have a picture of the selected filters.
If I send a extract of a mindmap (html or screenshoot) to other people which don't work with Mindmanager (gracy but..) I must write them how they can use the powerfilter (html) or explain what they see in the map.
So for my opinion a legend of the filter criteria are very helpfull. Hope the pictures are
self-explanatory
A example map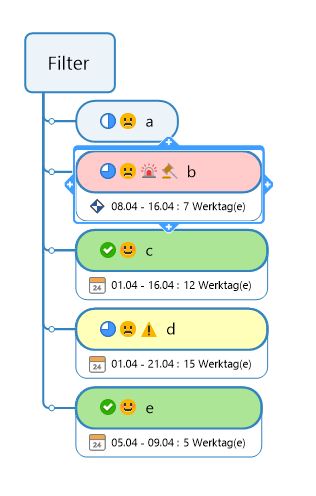 using power filter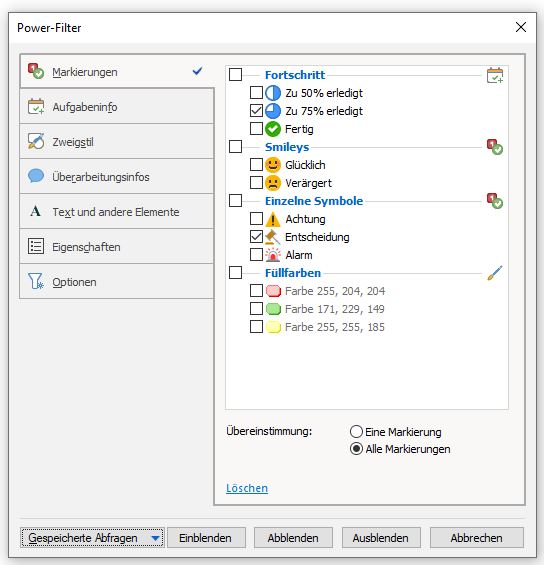 map with powerfilter ----> the user who get the extract:""What do I see there ?"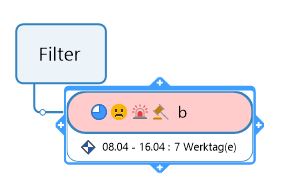 picture of the new function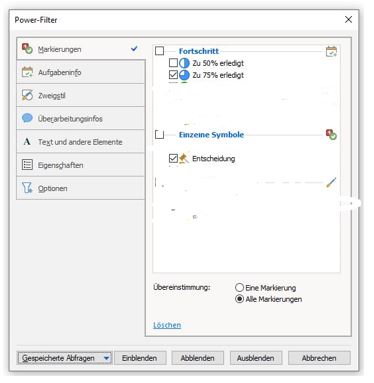 new solution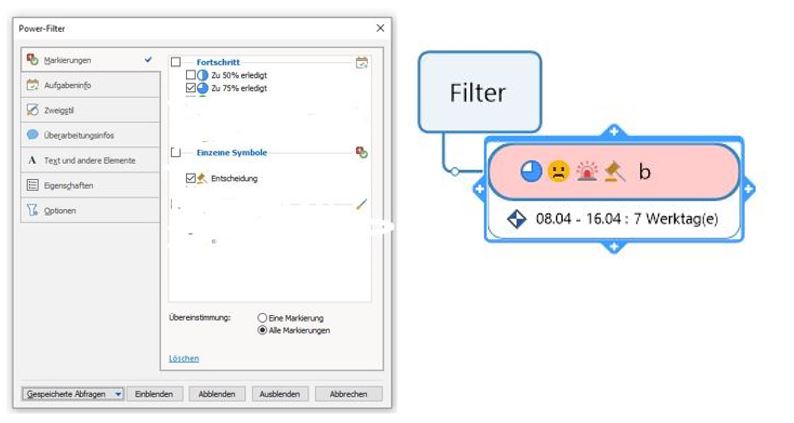 Thanks for your vote