Lost some Boundaries after upgrading to MM Windows 23.1 from 21
I have a frustrating problem with Boundaries that started after I upgraded to MM Windows 23.1 from MM Windows 21. I observe that when I expand a level in a map that has boundaries in one of the hidden levels, the boundary is gone in v23.1, but was there in v21.
An example may help. In v21, my weekly planner template looks like this:
and when I expand one of the branches, it looks like this: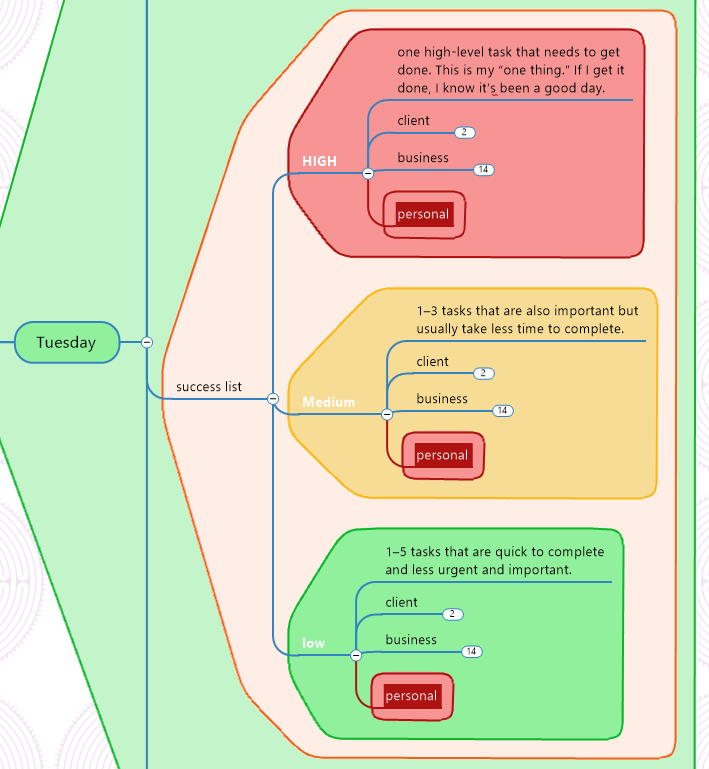 Frustratingly, when I expand the same branch in v23.1, I get this: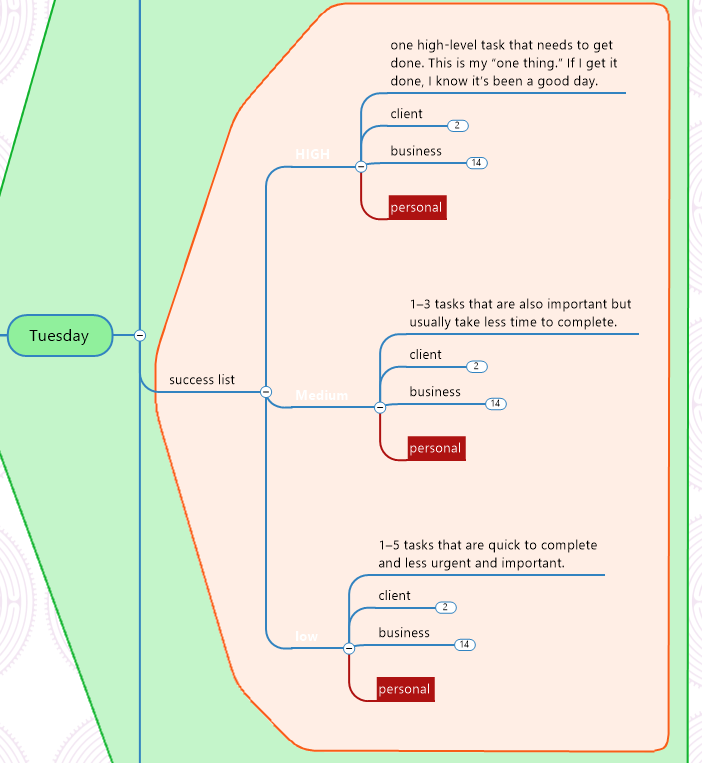 The boundary lines and fills that are visible after expanding in v21 have vanished in v23.1. This occurs with boundaries that are not visible when the file is opened.
Any suggestions would be VERY helpful. Is there something buried in Options that I need to turn on (that I didn't need to turn on with any previous version)?
Thanks,
Aaron