Synthesis for properties when displayed in Kanban mode
Hello,
I usually use Mind Manager to manage actions/ work packages that have to be invoiced in time.
I use tags and or dates with the use of Kanban and Schedule view. It will be very helpful to have in the header of each column a synthesis of the different properties.
To illustrate a bit here is an example of a possible map :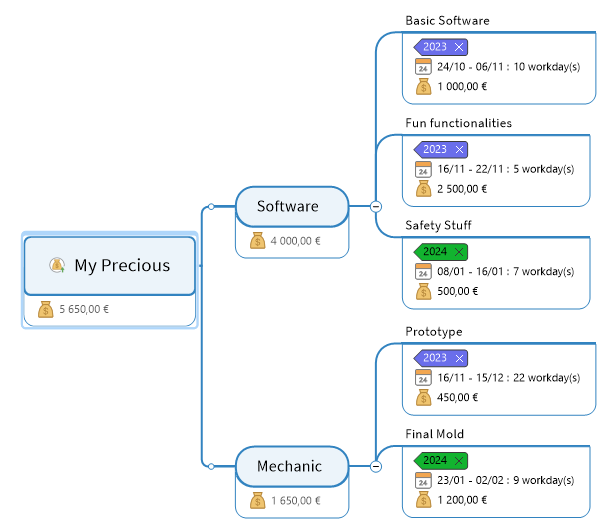 2023-2024 are part of a dedicated Tag Group and are representing the fiscal years. I try here to consolidate a multi-year budget.
The cool thing will be to have a synthesis in Kanban view when I display the "fiscal year" kanban view.
Here is a mock-up :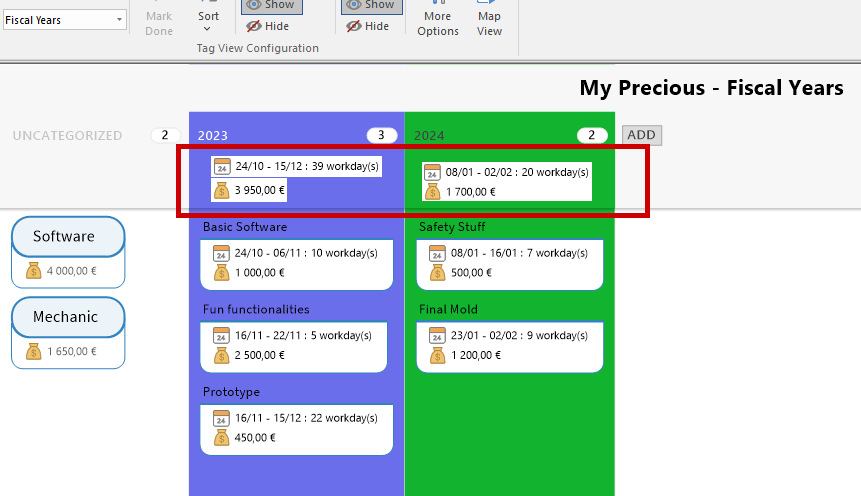 What do you think of this ? For me it's a key feature :-)
Many thanks for the feedback