Upgrade boundaries to include subtopic subsets and overlapping groups
MindManager boundaries have remained virtually unchanged since I first used MindManager over a decade ago. This means they now lag well behind many of MindManager's competitors and it's time they were brought into the 21st century. They should be upgraded to include the following features (the numbers refer to the image below):
The ability to include only some of a set of subtopics in a boundary;
The ability to have two or more overlapping subset boundaries with blended colours for the intersecting areas;
The ability to have one or more smaller subset boundaries within a larger boundary based on the parent topic, again with blended colours.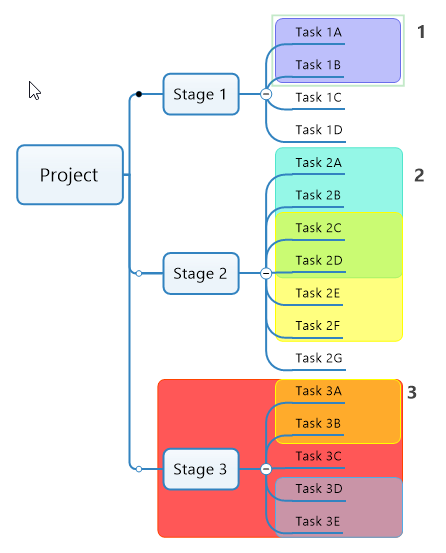 As an interim measure (and a useful one in its own right), shapes should be able to be locked to a topic, or a group of topics (I used shapes to create the above "boundaries"). This would allow them to change size and shape as the associated topics change.