New templates, project management enhancements, and more in the latest MindManager
Hi MindManagers,
We are delighted to share that MindManager has just released its latest version (23.0) and there is some great news for users. The new version contains new product features and improvements to the overall user experience to help streamline work and increase productivity, and are based on end-user requests from customer interviews, survey data, our user community, and more.
Key areas of enhancement include all-new templates, refinements to the co-editing experience, new task management features, and several usability improvements and bug fixes. This release is for MindManager Windows and Cloud (Web/Chromebook/Microsoft Teams). Version 23 of MindManager Mac is scheduled for release later in 2023.
Here's a look at what's new in more detail:
Professional templates
Professional templates, previously available in MindManager Cloud, are now available in MindManager Windows. This will ensure greater consistency across the MindManager portfolio and a more modern user experience.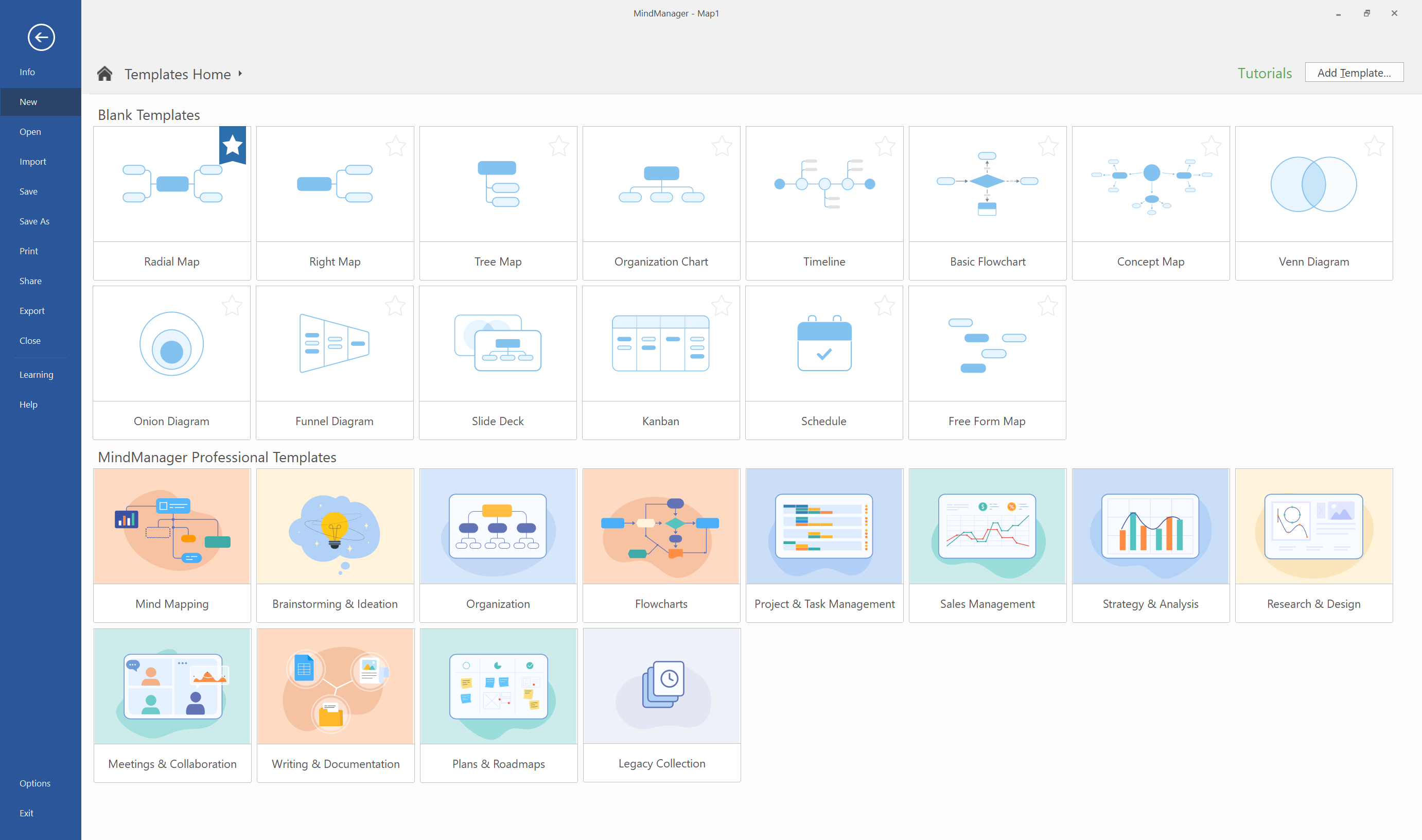 Task and project management enhancements
Multiple features have been added to expand the capabilities available to project managers, such as the ability to clearly highlight connected relationships and dependencies.
Users can track predecessors and successors by isolating only the inbound and outbound relationships or dependency lines tied to specific topics or tasks, as well as highlighting specified flows within flowcharts.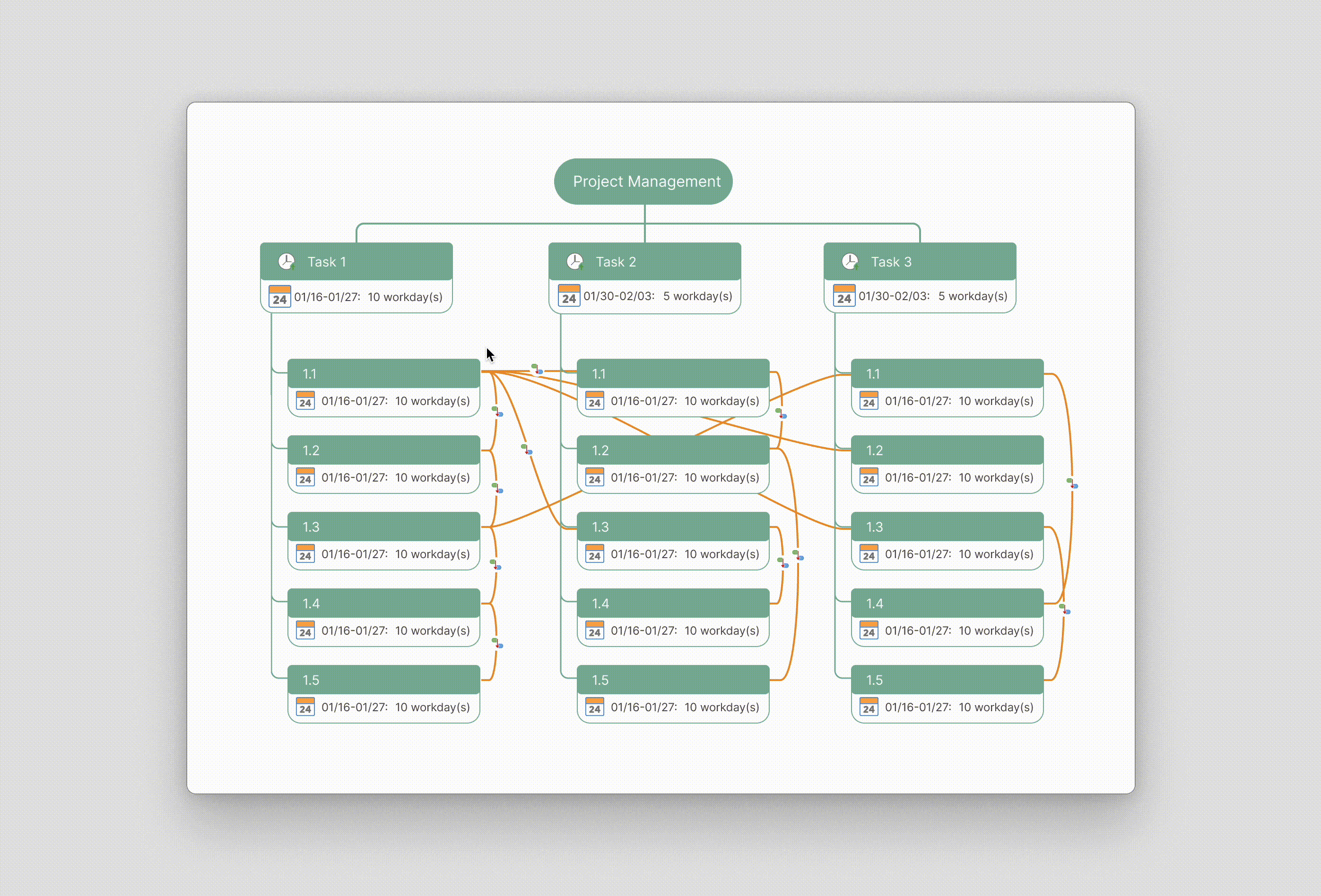 Additionally, users can now import holidays from .csv and Excel files. This can be done either at the application level, or per map to specify non-working days. This provides better control over resource allocation for project managers.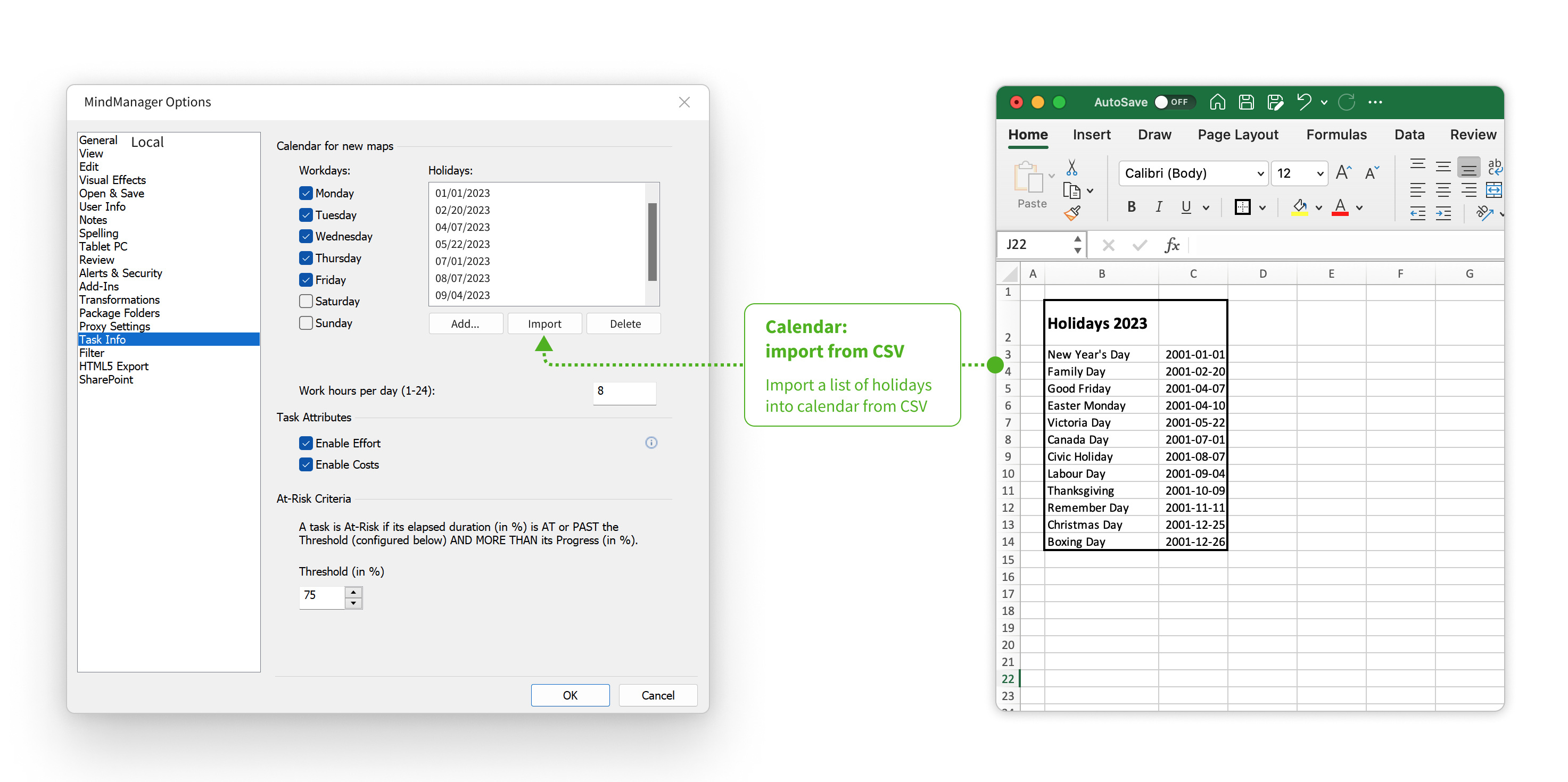 There has also been a resource report enhancement to Gantt Chart Pro. Project managers can now easily export a report to Excel that shows on which weeks or days specific resources will be needed, making it easier to schedule resources into a project.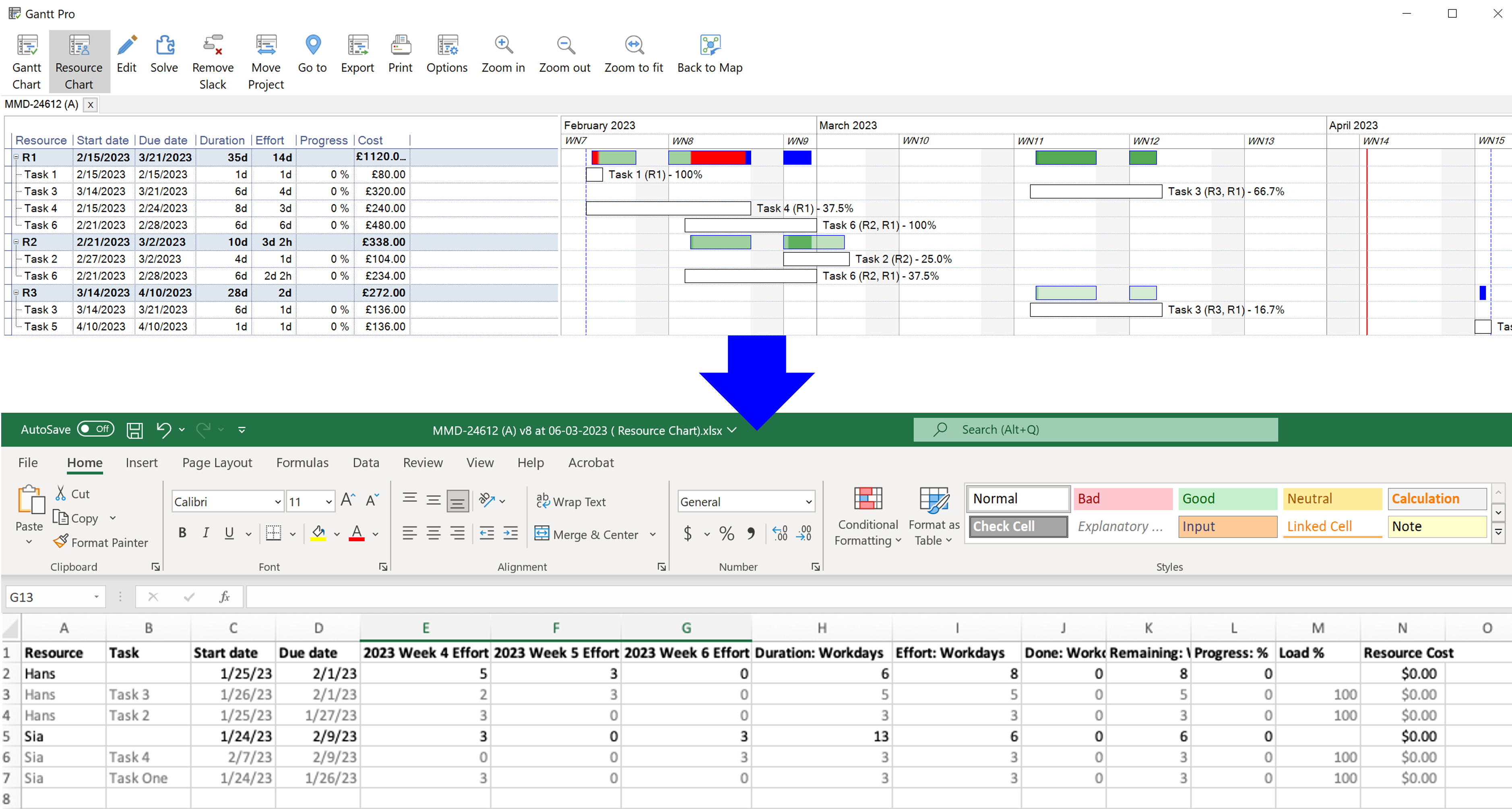 Easier link pasting
In terms of usability, pasting links into MindManager is now automated. When a link is copied to the clipboard and then pasted into a topic in MindManager, it will automatically be interpreted as a topic link. This makes it easier to link to external resources or other topics within MindManager maps.
If a paragraph of text contains one or more links, MindManager will also automatically recognize them and add it as a topic link or links. This can be a useful way to quickly add multiple links to your map without having to manually add each one.
In the below scenario, the first topic titled "My Custom Topic" contains two links. The user pasted two individual URLs using Ctrl+V. In the second topic, an entire paragraph was pasted, which contained two links. Both links were recognized and appeared automatically in the map.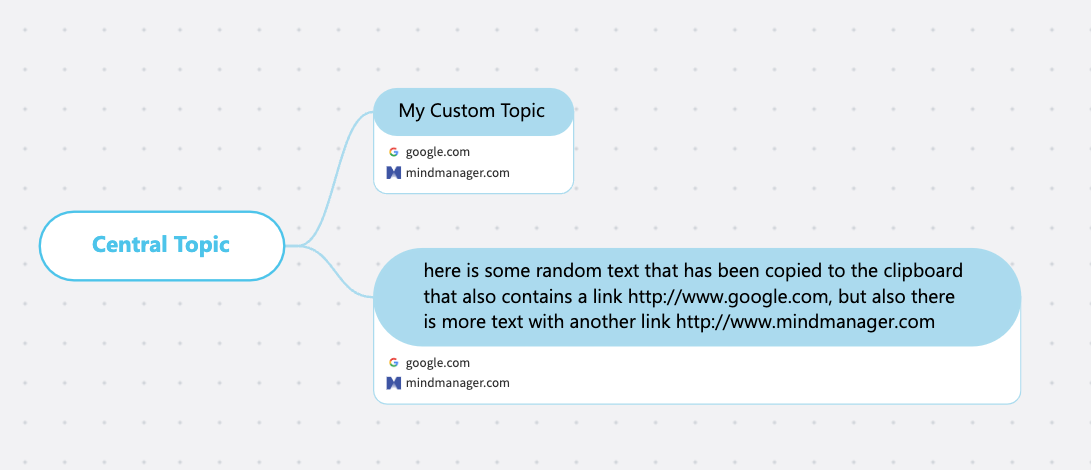 Miscellaneous enhancements
The above was just a quick glimpse of some of the key additions to the latest version of MindManager. There are also a number of other features, plus many under-the-hood enhancements and fixes that continue to improve the MindManager's usability, such as:
Improved co-editing: It's now easier to start a co-editing session from a locally stored file.
Custom icons are now larger and easier to see. Both the window and icons are larger, improving usability of icons.
Places (cloud storage providers): Places set up by the user in previous versions of MindManager are now carried over when upgrading to the latest version.
Power filters: Queries now allow users to set fade or hide preferences. Now when subsequent queries are performed, users can select from a list of saved queries.
Spell checker and text improvements: All-new spell checker that provides a number of benefits (MindManager Cloud), including up to 10X reduced text rendering speeds and improved accuracy of rendered text, improved touch device support, and a new dictionary that matches the UI language. Dictionaries are available for English, German, French, Spanish, and Japanese.
Overall, this is an exciting release designed to address pain points, offering fresh product features that enhance the user experience, and make work more efficient and MindManager more enjoyable to use.
Happy mapping,
Your MindManager Team